Sex Therapy
Sex is a natural and healthy part of life
How can sex therapy help?
A healthy and fulfilling sex life is possible. Sex therapy can help in the following ways
Provide sex education so that you can better understand sex and pleasure
Identify and address underlying causes of sexual issues
Improve communication about sex
Learn to communicate sexual interests and desires
Practice relaxation and cognitive strategies
Support exploration of desires and interests including polyamory, open relationships, kinks and BDSM
Challenge thoughts causing guilt and shame
What to expect?
Sex therapy is psychotherapy to treat sexual difficulties and help you reconnect with your sexuality. You will spend time in session talking about your experiences, thoughts, and emotions. They will likely provide education to help you better understand sex and intimacy and offer coping strategies or exercises to try.
A sex therapist will never have sexual relations with you, show you how to have sex with anyone, or watch you having sex.
Sometimes, a sex therapist might encourage you to meet with a doctor to rule out any physical or medical causes of the difficulties that you are experiencing.
Is Sex Therapy Couple's Therapy?
Sex therapy is not couples therapy. Sex therapy can be done with couples and it can also be done with individuals. If you are in a relationship and feel comfortable bringing your partner, this can help to strengthen the relationship and challenge any shame or embarrassment that you might be feeling. However, a partner is not required for sex therapy to be effective. In fact, many individuals attend sex therapy on their own, while they are not in a relationship.
How is Sex Therapy Different from Sex Coaching?
Sex therapy is offered by a registered mental health professional with specialized training in treating sex related difficulties. They are able to explore past traumas and experiences that may be contributing to the difficulties that you're currently experiencing.
Sex coaching is forward-facing, providing you with skills, training, exercises and strategies for the sex you want to have in your future. If you are interested in sex coaching you can learn more about this service offered by our specialized sex coach here.
Ready to get started? Reach out to us today!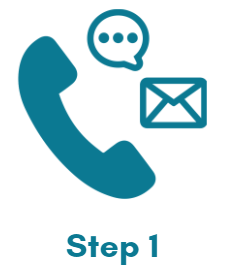 Call, text, or email using the information/form below. Our intake coordinator will answer any questions you might have and learn how we can help you.
If you're interested in sex therapy, please let them know at this time.
Prefer to book on your own? Don't want to wait for the office to open? Click the link below to schedule a consultation.
You will then be connected with a therapist for a free 15-minute consultation.
This is a chance for us to meet the therapist, ask questions and learn about their approach so that you can determine if they're the right fit for you.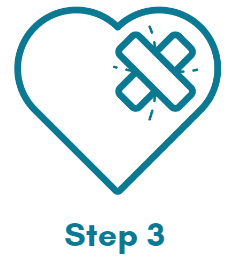 Schedule your first therapy appointment and begin your healing journey!
The sooner you reach out, the sooner you'll see change.